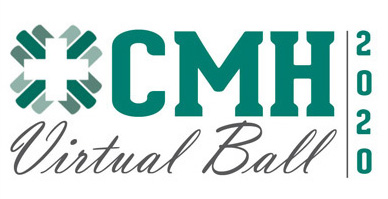 Hudson, N.Y. August 17, 2020 – The Columbia Memorial Health Foundation today announced CMH's Annual Hospital Ball will be a "virtual" event to best ensure the health and safety of participants. The October 3rd online event will be a very special recognition of CMH's nurses, doctors and staff who have worked valiantly to combat the COVID-19 pandemic.
The event will feature a video dedicated to the heroic work of the CMH family of caregivers during the COVID-19 crisis. Their story demonstrates a steadfast commitment to CMH's patients, and their resilience to quickly adapt to innovative and lifesaving solutions in emergency situations.
Columbia Memorial Health Foundation Chair Anne Schomaker said: "We are pleased to announce the celebration will be in honor of the remarkable health professionals and healthcare workers of Columbia Memorial Health, who together met an extraordinary challenge with an even more extraordinary response. They are our heroes and we are forever grateful for their commitment and perseverance. Please join us in honoring them."
Columbia Memorial Health President and CEO Jay P. Cahalan said: "No one really knew the true dangers of the corona virus when the pandemic began, and yet every member of the CMH team showed up for work each and every day. Their courage to put so much at risk to maintain their commitment to their patients, their community and their co-workers is truly heroic. I've never been more humbled or prouder to serve with this amazing team, and I'm very pleased the CMH Foundation will be honoring them at this year's Virtual Ball."
To sponsor the event or make a gift online visit https://givecmh.org/cmh-virtual-gala/, or contact the Foundation office at (518) 828-8239.
As a result of the pandemic, CMH has learned what areas need investment to further improve care for patients, now and into the future. To that end, proceeds from the Ball will support the acquisition of critical technology and equipment, including:
Telemetry System Upgrade – Know as cardiac telemetry, this is a powerful tool in monitoring a patient's heart rate and rhythm. This lifesaving technology signals cardiac warning signs early resulting in rapid intervention and treatment by our clinicians.
Personal Protective Equipment – A vital, ongoing need to protect our health care workers on the front lines of caring for our patients.