Fun Ways to Give
Special events offer a fun and meaningful way to get involved and support the Foundation. Please join us as a sponsor, participant or volunteer. You are guaranteed to have a great time and meet great people investing in quality health care for the communities that we serve.
Webinar: Estate Planning Essentials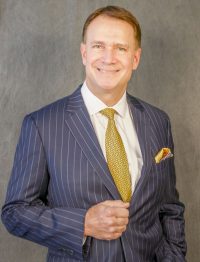 Lou Pierro, a native of Hudson, New York, concentrates his law practice in the areas of Estate and Trust Planning, Business and Tax Planning, Elder Law and Special Needs Planning. A graduate of Lehigh University and Albany Law School, Lou was admitted to the New York State Bar Association in 1984. His team of experienced attorneys serves clients in the Capital Region including Columbia and Greene Counties, the Greater New York Metropolitan Area and Lake Placid, in addition to locations in New Jersey, Massachusetts and Florida.
Please join us for a two-part webinar series that will cover essential estate planning documents necessary to ensure your wishes are carried out and your family is cared for, to advanced tax planning including charitable trusts, capital gains and estate tax, and how to plan for new 2021 tax laws.
Estate Planning Essentials
Thursday, February 25
5:30pm – 6:30pm
Advanced Estate Planning
Thursday, March 25
5:30pm – 6:30pm
The webinar is free of charge.