A WAY TO SAY "THANK YOU"
The Gifts of Gratitude Program is a way to recognize those who have provided exceptional care at Columbia Memorial Health. Whether you choose to honor an individual or an entire department, your donation is a meaningful way to show your gratitude while supporting quality and compassionate care. We will be delighted to notify the honoree(s) of your thoughtfulness without mention of the amount of the gift.
The Gifts of Gratitude Program:
Select the option that's right for you:
Call the Foundation office at

518.828.8239

to set up your contribution.

Mail your donation to:

Columbia Memorial Health Foundation
71 Prospect Avenue
Hudson, NY 12534

Share your story and inspire others!

We'd love to hear your story! Please tell us how the exceptional and compassionate care you received at Columbia Memorial Health has made a difference in your life!

Contact Barbara Klassen, Executive Director, at 518.828.8362 or email: bklassen@cmh-net.org.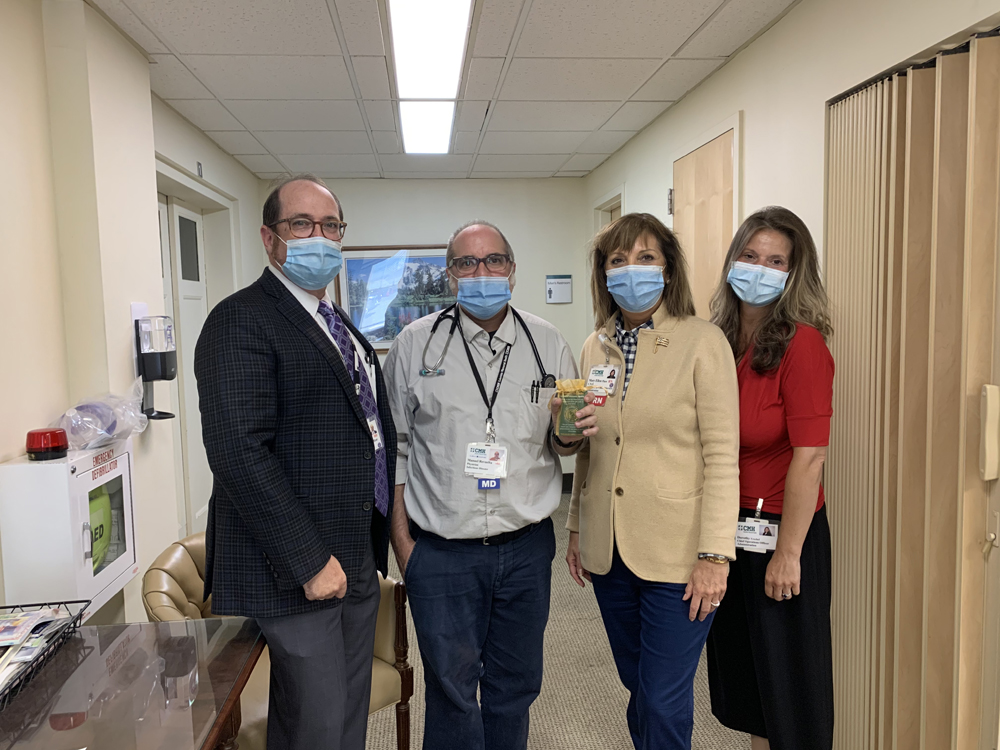 Honoring Dr. Manuel Revuelta
CMH Foundation received a generous donation in honor of Dr. Manuel Revuelta!
Dr. Cliff Belden, CMO, MaryEllen Plass, CNO, and Dorothy Urschel, COO presented Dr. Revuelta with a CMH Champion of Caring pin in recognition of his exceptional, compassionate care! Congratulations Dr. Revuelta – thank you for making a difference!

I received incredible care in the Emergency Department and the Emergency Observation Unit at Columbia Memorial Health. A heartfelt thank you to the entire team for saving my life. My wife of 30 years, my four children, my extended family and friends are forever grateful to the CMH Emergency/Observation teams, Dr. Stanger, Dr. Weber, P.A. Patrick, RN Justin, RN Miranda, and RN Rhonda.

An avalanche of medical staff descended on the cubicle and surrounded her bed, and while the doctor asked her questions, the rest went about their dedicated tasks with speed and professionalism. I stood back and watched with tears welling in my eyes as I realized that someone I loved very deeply was receiving the benefit of a highly skilled, well trained and dedicated team of nurses and doctors who are a credit to the ER and your hospital.

We think we will never need an emergency room visit, but most likely it will happen. When that time does occur, we all hope for the best physicians and care possible you will find at Columbia Memorial Health. We in Columbia and Greene Counties are blessed with a very special hospital and caring staff. I would suggest, we as residents, support this institution in every way possible as one day it will be your turn to visit as it was mine.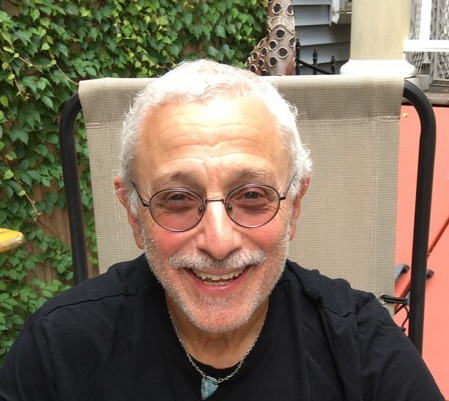 The nursing staff have been phenomenal; tough as nails, yet flexible, compassionate, organized, working tirelessly. God bless and protect them all.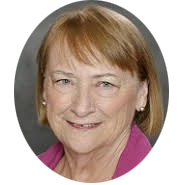 The Emergency Department personnel are caring, compassionate, patient and extremely hard workers.  They never lose their cool, and are very attentive to everyone's needs.