THE COLUMBIA MEMORIAL HEALTH FOUNDATION
The CMH Foundation is the philanthropic arm of Columbia Memorial Health, an affiliate of Albany Med. The Foundation secures, manages, and distributes gifts to enhance the mission of CMH, which is to provide the people of our communities with access to safe, high quality, comprehensive healthcare services in a dignified and compassionate manner.
MESSAGE FROM THE CHAIR
Welcome to the pages of the Columbia Memorial Health Foundation! I am honored to share our story of success with you, and introduce you to the people and services we support as the philanthropic partner of Columbia Memorial Health (CMH), an affiliate of Albany Med.
The Foundation was formed in 1993 in response to the rising need to guarantee quality health care for Columbia and Greene County residents for generations to come. Today, we are stronger than ever. Our fundraising efforts and signature events continue to be successful, and we have garnered the support of so many people who have become engaged in our good work to secure the future of CMH. We are truly grateful for their generosity!
At the Foundation, it is our responsibility to raise funds to help CMH provide the highest level of patient-centered care. Gifts to the Foundation are used for renovation and expansion projects, to purchase modern technology, and to support major CMH patient care programs and initiatives – our philanthropic partners are vital to our success in funding these initiatives!
We have something very special here at CMH because of the unique bond we have established with our patients, employees and community members. I invite you to explore our website and learn more about the many exciting ways you can become involved.
When you volunteer your time and offer your financial support to the CMH Foundation, you become part of a greater community of people who care for one another. The CMH family is a dedicated, compassionate, and highly trained group of friends and family taking care of friends and family. Our one mission is, "to provide our communities with safe, high-quality, comprehensive health care services in a dignified and compassionate environment."
Please join us in our efforts to help save lives and improve the health and well-being of our communities.
Anne Schomaker, Chair
BOARD OFFICERS
Anne M. Schomaker
Chair
James J. Armstrong
Vice Chair
Richard Byrne
Vice President
Glenn Lunde
Treasurer
Winnie Thorn
Secretary
TRUSTEES
Jay P. Cahalan
Louis DiGiovanni, MD
Kirk Kneller
John Mathews, MD
Richard N. McCarthy
Fran Reiter
William A. Roos, IV, Esq.
Ryan Scott
Katarina Spitzer
Dorothy M. Urschel
TRUSTEES EMERITUS
Nancy Ginsberg
Ann M. Israel
Aven K. Kerr
Patti Matheney
Joseph Phelan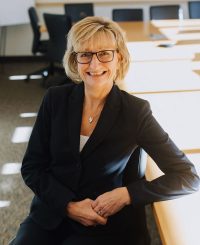 Barbara Klassen
Executive Director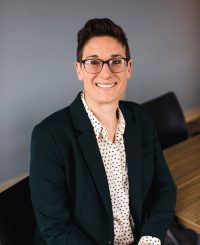 Katelyn Pauly
Grant Writer, Community Outreach Coordinator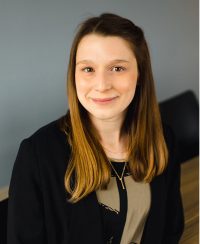 Crystal Dollar
Development Coordinator