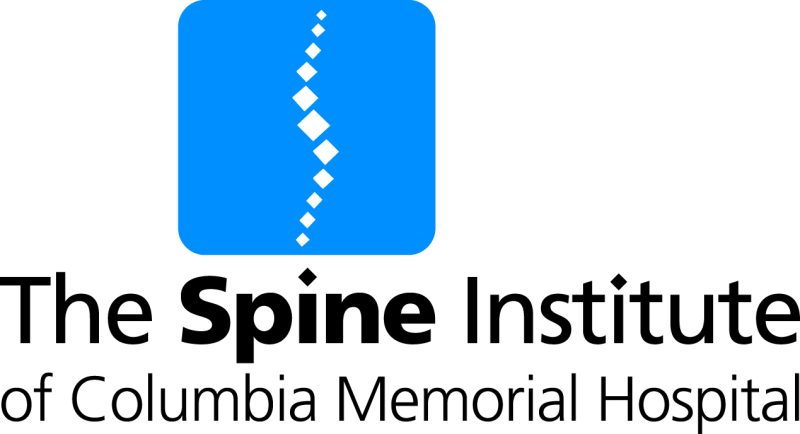 (Hudson)  Do you suffer from an aching back? Neck pain? If so, you're not alone. Nearly one out of every three Americans suffers from neck and back pain. And the numbers are likely to grow with the aging population. But take heart, expert care is here.
Columbia Memorial Hospital is expanding its spine care services with the opening of the Columbia Memorial Spine Institute in new, dedicated offices on the hospital campus. The Spine Institute will specialize in the diagnosis and treatment of pediatric and adult spinal disorders and other causes of back and neck pain. The new offices are slated to open the first of the year in the Hudson River Bank & Trust Foundation Medical Office Building.
The Spine Institute will have the talent, technology and facilities to provide patients with outstanding, comprehensive spine care close to home.
"The Spine Institute will be a complete, 'one-stop' care center dedicated to the evaluation, diagnosis, treatment and rehabilitation of the spine," said Dr. Ersno Eromo, surgeon and Spine Institute leader. "We are assembling an exceptional team who will offer the best spinal care around. Our surgeons and pain management doctors will work with licensed chiropractors, physical therapists and acupuncturists to develop a completely individualized course of treatment. Our goal is to help our patients return to a pain-free, active lifestyle as quickly as possible."
The hospital approached the Columbia-Greene Hospital Foundation Board to request funding to renovate space for the Spine Institute. Foundation Board Members were so enthusiastic about the project that they voted to designate $500,000 to help purchase the needed equipment and fund renovations.
"The Spine Institute will provide care to patients with back and neck problems. That could be any one of us at any time," said Patti Matheney Schrom, chairman of the Columbia-Greene Hospital Foundation. "The Foundation Board is strongly behind this exciting new initiative at the hospital. Thanks to donations from our community, the Foundation has the funds available to get the Spine Institute up and running as soon as possible. Gifts from our community are making a real difference."
To learn more about the Spine Institute and other care centers at Columbia Memorial Hospital, call the Columbia Memorial Hospital Care Center team at 518.697.3208. To make a gift to support this and other important projects at the hospital, please call the Columbia-Greene Hospital Foundation at 518.828.8239.