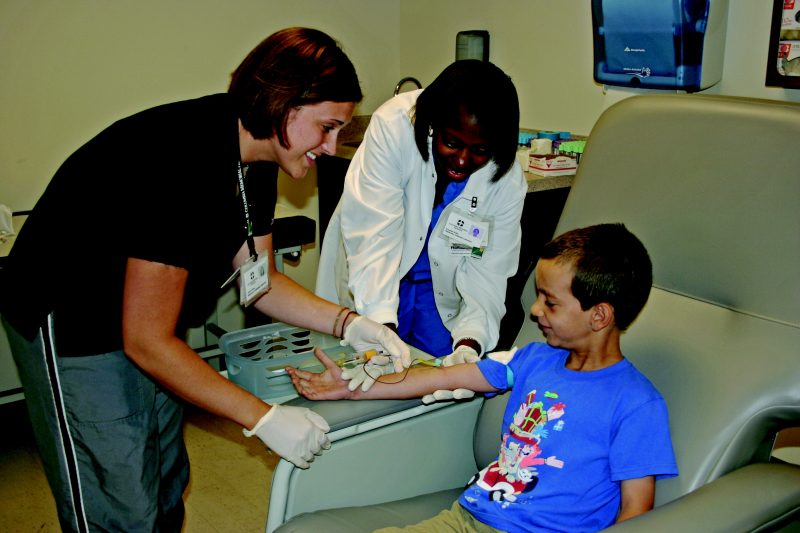 (Hudson, NY) Columbia Memorial Hospital today unveiled its new, state-of-the-art laboratory that utilizes the latest technology to speed life-saving diagnoses and treatments for patients. The fully functional lab facility, which is among the finest in the region, is able to rapidly diagnose a vast range of serious diseases and illnesses, better ensuring that the most effective treatments are provided to patients quickly and safely.
Dr. Michael Weisberg, Associate Director of the Emergency Department at Columbia Memorial, noted that "these renovations have become game changers. From our computer systems to code stroke protocol, we have the latest technology that allows us to process testing in mere seconds. Columbia Memorial is now at the forefront of medical technology in the region."
The changes have been so sensational that Dawn Perlin, Director of Pathology and Clinical Laboratories, still has a hard time believing that they actually occurred. "Seeing the lab as it is today is truly a blessing and a testament to our friends who made this possible," she said.
The opening of the newly renovated and equipped laboratory was celebrated with a ribbon cutting on Thursday, October 17th. On hand were a number of generous supporters of the project, including Mr. Louis Ferri and family members of Dr. Phyllis Sohotra-Ferri, the former Lab Director, and numerous members of the Columbia Memorial staff.
The Columbia Memorial Hospital Laboratory and Pathology Departments are staffed by medical technologists, medical technicians, phlebotomy technicians and other support staff. Lab Medical Director Eric Li, MD, is a Board Certified Pathologist. "I'm very proud and pleased with our lab capabilities," says Dr. Li. "We're very fortunate because we consider our ability to diagnose to be ranked among the best."
Last year, the lab performed more than 1.5 million tests on patients throughout the Columbia Memorial health system.