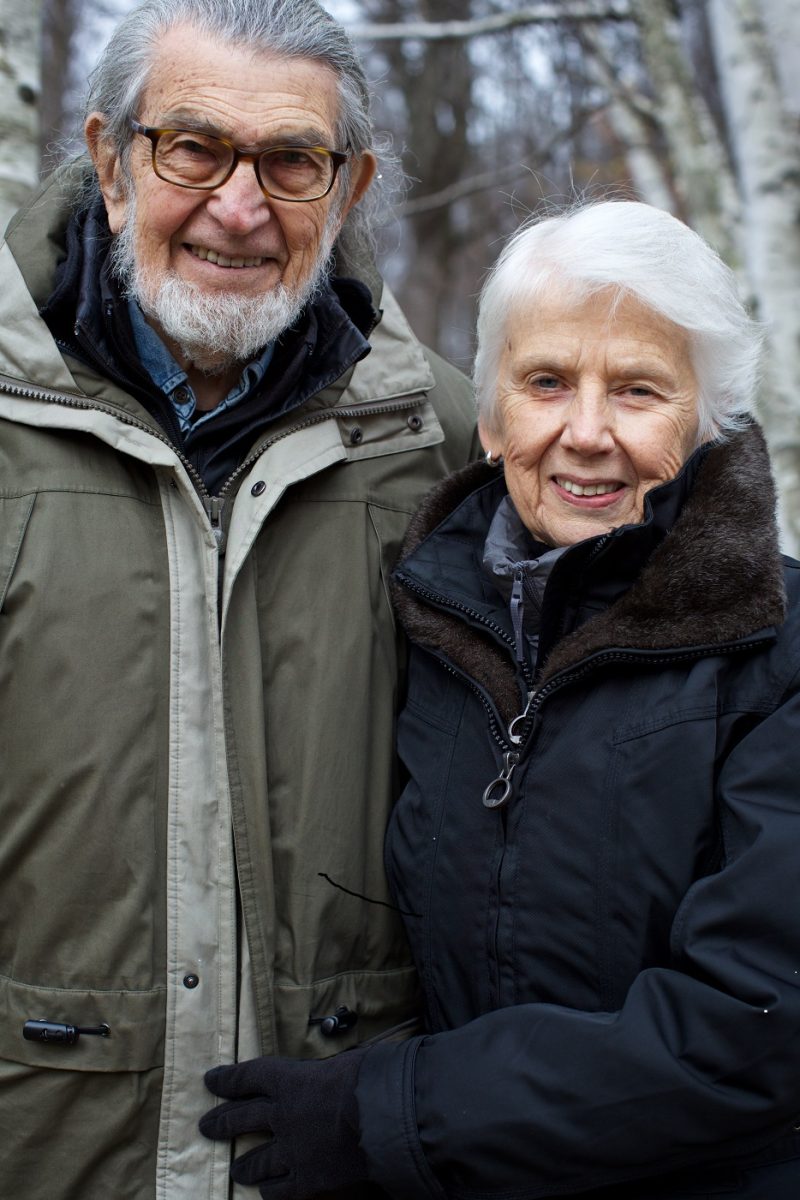 HUDSON — Martha McMaster and Sheldon Evans, two of the area's most active community leaders, renowned for their volunteer work in the arts, historic preservation, education, conservation and healthcare, will receive the prestigious Columbia Memorial Health Clara Kellner Award for Public Service. The awards will be presented Feb. 3 at CMH's annual Winter Blast at Club Helsinki.
Created in 2017, the award is named for the late Clara Kellner who chaired the Hospital's Board and was a long-standing benefactor. She was also known for her volunteer work well beyond the Hospital.
"Columbia Memorial and numerous other community-focused organizations are able to offer critical, sustaining services precisely because of individuals in our community who dedicate their time and talent to help," said Columbia-Greene Hospital Foundation Chairwoman Patti Matheney. "Like Clara Kellner, Martha and Sheldon involve themselves in not one but many worthy causes, binding us together as a true community."
The Winter Blast is a fundraiser for the nonprofit health system and an annual tradition. "It is a thoroughly enjoyable evening of celebration for a particularly important cause," Matheney added. "The Winter Blast is an opportunity to show support for the health care services that are especially important to the well-being of the twin counties which CMH serves."
Martha McMaster has served as a Trustee of the Columbia-Greene Hospital Foundation, the Olana Partnership, and the Columbia Land Conservancy. She currently serves as Trustee of the Shaker Museum/Mount Lebanon and the Hudson Children's Book Festival Literacy Fund.
Sheldon Evans has served as a trustee of the Columbia Land Conservancy, Columbia County Historical Society, and Time and Space Limited. He established Vote Columbia, and along with the Columbia Land Conservancy wrote Columbia County Outdoors and Walks Around Protected Land in Columbia County. He is currently a Trustee of the Berkshire Taconic Community Foundation and the Fund for Columbia County.
"Both Martha and Sheldon serve as role models. They inspire us by the example of their many and extraordinary contributions," said CMH President and CEO Jay P. Cahalan.
The event's Presenting Sponsor is Clark Patterson Lee. Featured Sponsors are CDPHP, The Lofgren Agency/Brad Peck, Inc., Martha McMaster and Sheldon Evans, Greene Meadows Nursing and Rehabilitation Center, and Pine Haven Nursing and Rehabilitation Center.
"We want to extend our very great thanks to this year's Winter Blast sponsors, and to everyone who will join us in support of CMH's critical mission," added Cahalan.
Tickets to the event are available for purchase on the Foundation website, www.ColumbiaMemorialHealth.org/Foundation. For more information, call 518-828-8239, or email rorlando@cmh-net.org.