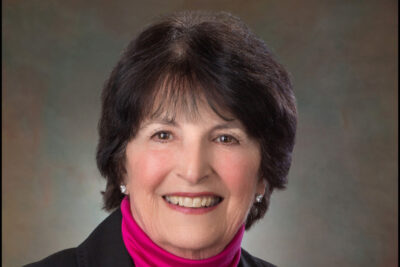 Hudson, N.Y. December 12, 2019
Community volunteer and philanthropist Winnie Thorn will receive the prestigious Columbia Memorial Health (CMH) Clara Kellner Award for public service. Ms. Thorn will be honored at the CMH Foundation's annual Winter Blast at Club Helsinki on Saturday, February 1, a fundraiser to benefit CMH.
Clara Kellner was a long-standing volunteer and benefactor of CMH and former chairwoman of the CMH Board of Trustees. The award carries her name to recognize individuals who continue Mrs. Kellner's legacy of volunteerism and philanthropy on behalf of CMH and the greater community.
Ms. Thorn currently serves on the CMH Foundation Board of Trustees. She has served on the CMH Board of Trustees and as Vice President of the Columbia Memorial Hospital Auxiliary. Her volunteer service extends to numerous organizations including the American Cancer Society, Columbia-Greene Community Hospice, Fund for Columbia County Committee at Berkshire Taconic Community Foundation, Friends of Olana, Columbia-Greene Community College, Columbia County Council on the Arts, Hudson Junior Service League, Jaycees, Boys' Club Auxiliary, and on the Vestry of Christ Episcopal Church in Hudson.
Ms. Thorn has been the recipient of several prestigious American Cancer Society (ACS) awards including the Mary Holland Award for outstanding Crusade volunteer, Volunteer of the Decade (New York State Division), the National Volunteer Leadership Award, and the St. George Medal – the ACS's highest national honor for volunteer service.
"Winnie's tireless commitment and compassion to serve others exemplifies the true spirit of the Clara Kellner Award. It is with great honor that we recognize her kindness and many contributions. We also give endless thanks to all the sponsors, donors, and volunteers who show their support for CMH and the Foundation each and every day," stated Anne Schomaker, Vice Chair of the CMH Foundation Board of Trustees.
The event begins at 6:30pm, and will feature cocktail hour and dinner, a unique selection of silent auction items, and live music by Thee Mr. E. To purchase tickets or become a sponsor, visit givecmh.org/events. For more information, call 518-828-8239, or email rorlando@cmh-net.org.
Special thanks to Presenting Sponsor, Columbia Memorial Hospital Medical Staff; Featured Sponsors, CDPHP, Kneller Insurance Agency, Greene Meadows Nursing and Rehabilitation Center and Pine Haven Nursing and Rehabilitation Center; and to all sponsors and attendees for their generosity.