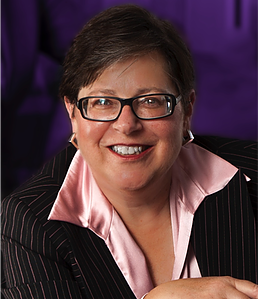 (Hudson, NY) Fran Reiter of Ancram has been named as a new member of the Columbia Memorial Health Foundation Board of Trustees, the philanthropic arm of Columbia Memorial Health.
Following a 15-year career as a marketing executive in the television industry, Fran Reiter served as NYC Deputy Mayor for Planning and Community Relations and, subsequently, for Economic Development and Planning during Mayor Giuliani's first term. Fran left government service to run Mayor Giuliani's successful 1997 re-election campaign then returned to the private sector serving as President and CEO of the NYC Convention and Visitors Bureau (now NYC & Company) and Executive Director of the Joseph Papp Public Theater/NY Shakespeare Festival. In 2003, she was a founding partner of lobbying firm Reiter/Begun Associates, which merged with J. Adams Consulting in 2011, creating RG Group. At the request of Governor Andrew Cuomo, Fran returned to government service in November 2012 to serve as Executive Deputy Director of State Operations. She returned to RG Group in September 2014 to head the firm's Albany office. In early 2021, she retired from RG Group and established Reiter Consulting, LLC, providing strategic advisement to businesses and organizations doing or seeking to do business with New York City and State government.
Fran has been an adjunct professor at New York University and the Baruch College School of Public Affairs. Additionally, she has been a guest lecturer at NYU, the New School for Social Research, and Columbia University. Over the course of her career, she has served on numerous not for profit boards. Fran is a native New Yorker and holds a B.S. in Public Affairs from the City University of New York.
Columbia Memorial Health Foundation Chair Anne Schomaker said: "Fran Reiter will bring invaluable creativity and expertise to our Board, ensuring that CMH will continue to provide quality and compassionate care close to home. We are most grateful to Fran for her commitment of time and resources that she brings to CMH."
###
ABOUT COLUMBIA MEMORIAL HEALTH: Columbia Memorial Health is an advanced multi-specialty healthcare system serving more than 100,000 residents in Columbia, Greene and Dutchess counties at more than 40 primary care and specialty care centers. In addition, CMH's inpatient hospital, located in Hudson, has served our region since 1893 and is one of the most innovative and technically advanced facilities in the Hudson Valley. Columbia Memorial Health, Albany Med, Saratoga Hospital and Glens Falls Hospital are part of the Albany Med Health System, the largest locally governed health system in the region. Learn more at www.columbiamemorialhealth.org