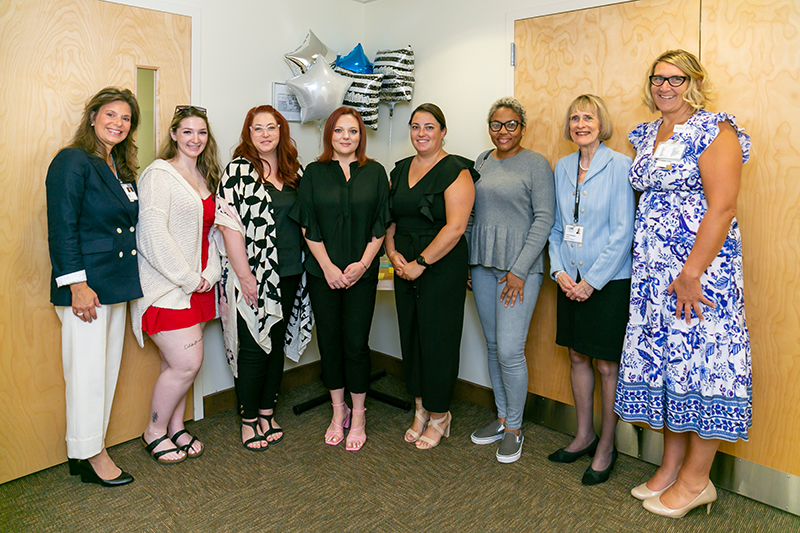 HUDSON, N.Y. September 13, 2023 – The Columbia Memorial Health (CMH) Foundation and Columbia-Greene Community College (C-GCC) today announced the awarding of academic scholarships to 10 C-GCC nursing students.
The first of its kind for CMH, the Columbia Memorial Health Foundation Nursing Scholarship program is a joint effort with C-GCC that was designed to provide direct financial support to local nursing students and bolster the nursing workforce at CMH's hospital in Hudson.
Under the program, each awardee will receive up to $10,000 per year and has committed to working for a minimum of two years at CMH upon their graduation from the C-GCC nursing program.
The 10 nursing students selected for the award are: Korin Miller, Michael Vincenti, Danielle Sullivan, Patrick Mooney, Caitlin Sarubbi, Janis McCormick, Deidre Murphy, Michelle Keeler, Rebekah Walkes and Nicola Domville.
Workforce shortages in health care, including in nursing, have dramatically increased since the pandemic, prompting health care and education institutions to seek innovative ways to increase the number of students entering nursing programs and working at local health care facilities upon their graduation.
Nurses joining CMH are afforded unique opportunities to serve their local community, advance their specialization and overall nursing proficiency, and contribute to a truly community-centered health care organization.
CMH President and Chief Executive Officer Dorothy Urschel said: "We're proud and grateful to partner with Columbia-Greene Community College on this critically important scholarship program. These scholarships will eliminate financial barriers for those seeking a nursing degree and will provide opportunities for recent graduates to begin their careers at CMH close to their homes and families."
Columbia-Greene Community College President Dr. Carlee Drummer commented: "The College extends profound thanks to the CMH Foundation for establishing this scholarship fund that not only will provide financial assistance to students pursuing an associate's degree in nursing but also will help CMH maintain the nursing staff needed to meet the health care needs of Columbia and Greene County residents."
Photo:
Picture above from left to right are CMH President and CEO Dorothy Urschel; nursing students Caitlin Sarubbi, Janis McCormack, Danielle Sullivan, Korin Miller, Nicola Domville; C-GCC President Carlee Drummer and CMH Chief Nursing Officer Stephanie Hisgen.