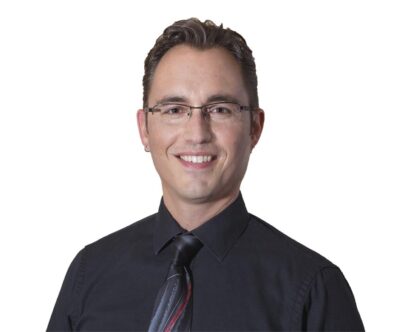 Hudson, N.Y. December 5, 2019
Ryan Scott of Saugerties had been named as a new member of the Columbia Memorial Health Foundation board of trustees, the philanthropic arm of Columbia Memorial Health.
Scott received his Bachelor of Science degree in chemistry from the State University of New York at New Paltz in 1996.
Scott is the general manager at Pro Printers, a family-owned business in Hudson, which his father founded 30 years ago. Under his leadership, Pro Printers has won numerous awards for best business practices, including "Highest Customer Loyalty Award" by Survey Advantage for the second quarter of 2019 and "Best Graphic Design Company" in the 2019 Best of Columbia County Awards sponsored by the Chamber of Commerce and Columbia-Greene Media.
He is active in the business community and is a member of four regional Chambers of Commerce, including Columbia, Greene, Ulster and New Paltz. Additionally, Scott, who believes in putting people first, has served as a member of the Hudson Rotary Club for five years, including two as president. In that role, he has made it his mission to grow the chapter by implementing more manageable service projects and strategic changes to meeting format.
He is married to Kari, the co-owner and production manager at Pro Printers. They have two children, Libby, 18, and Ryan Junior, 16.
Columbia Memorial Health Foundation, Vice Chair, Anne Schomaker said: "Ryan Scott will bring invaluable energy, creativity, expertise to our Board, ensuring that CMH will continue to provide quality and compassionate care close to home. We are most grateful to Ryan for his commitment of time and resources he brings to CMH."