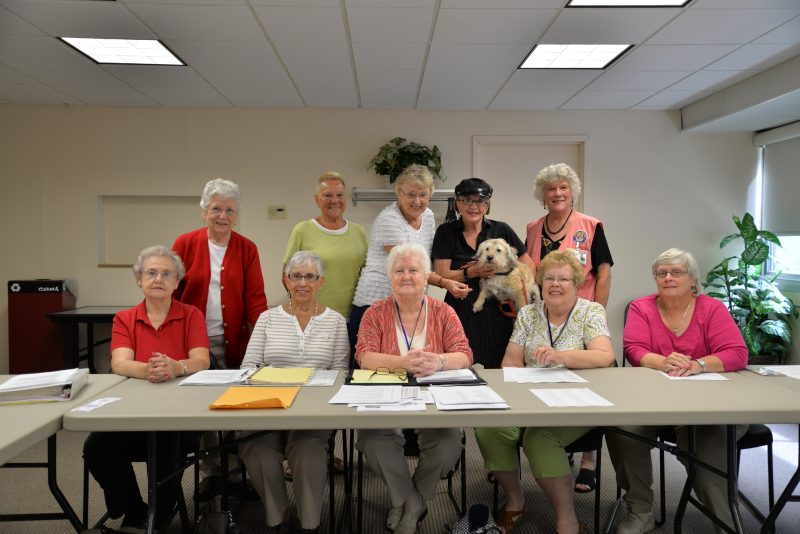 CAPTION: Auxillary volunteers at a meeting: In the bottom row, from left to right: Mary Anuska, Dee Marotta, Shirley McThenia, Marcia Cole, Nancy Weaver. In the top row, left to right: Doris Miller, Rita Edwards, Marge Laurie, Marilyn McKay, Helen Wright
Hudson, New York –Several upgrades have been made at the Hospital to enhance the patient experience thanks to the Columbia Memorial Auxiliary.
The team of Auxiliary volunteers at Columbia Memorial recently helped the buy 10 patient recliners, 15 bedside tables and 12 new mattresses for a total of nearly $35,000. The equipment is now in use in rooms on three floors at the Hospital.
"Our goal is to make the patients as comfortable as possible," said Auxiliary Member Shirley McThenia.
Columbia Memorial Auxiliary has four local branches and more than 100 members. Many members volunteer at the Hospital or help raise money for CMH.  While at the Hospital campus, Auxiliary volunteers work the main information desk and Blood Draw Center registration desk, while also providing office support.