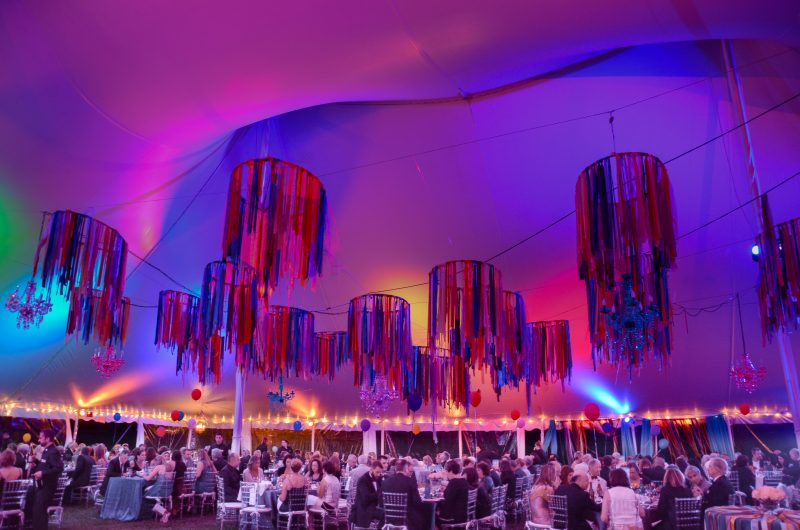 Hudson, New York – The 30th Annual Hospital Ball hosted Saturday by the Columbia-Greene Hospital Foundation raised $530,000 to support Columbia Memorial Health's (CMH) critical mission of improving the health and wellbeing of the people of Greene and Columbia counties.  More than $100,000 of the funds raised will support CMH's acquisition of lifesaving 3-D mammography technology that can detect cancers far earlier than conventional mammography.
"We are again honored and humbled to have received such an outpouring of generosity from our community," said Foundation Board Chair Patti Matheney. "CMH has done a great job of bringing care into the community, closer to where people live and work. The funds raised at the Ball will help to ensure that level of locally available service continues."
CMH President and CEO Jay P. Cahalan said: "CMH's outpatient clinic network and hospital center handle more than 450,000 patient encounter every year within a service area of 110,000 people. That means we know our community, and our community knows us, which makes this incredible level of support so rewarding to us."
More than 370 individuals, business and community leaders and public officials attended the ball at Catskill's historic Point to honor Donald E. Gibson, President and CEO of the Bank of Greene County, for his community volunteerism, including 13 years as a member of the CMH Board of Trustees.
Columbia Memorial Health offered thanks to all Annual Ball patrons, especially: Host, the Bank of Greene County; Presenter, North American Partners in Anesthesia; and Major Sponsors Community Care Physicians, John B. Fraser and Nancy J. Kyle, Mid-Hudson Cable, USI Insurance Services, PMA Companies and David Forer.
Columbia Memorial Health has served the region since 1889.