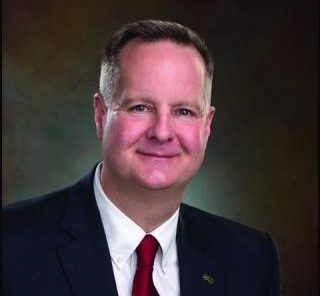 Hudson, New York – Columbia Memorial Health will honor Donald E. Gibson, President and CEO of the Bank of Greene County, at its 30th Annual Hospital Ball on June 2 at The Point in Catskill.
Gibson is being honored for his 13 years of dedicated service on CMH's Board of Trustees, where he currently serves as treasurer, and his service to numerous other community organizations, including the Greene County Empire Zone, Visa USA Senior Client Council, and the New York State Bankers Association, where he is vice chairman. Gibson also is past president of the Greene County Chamber of Commerce.
Patti Matheney, chair of the Columbia-Greene Hospital Foundation, said: "Don Gibson personifies the generous support CMH receives from businesses and individuals across our region. His generosity and his commitment of time and energy help sustain the quality of care we provide to the people of Columbia and Greene counties.
"We are so grateful to Don, as we are to the hundreds of individuals and organizations that help ensure CMH stays close to the heart of our community," Matheny added.
Columbia Memorial Health President and CEO Jay P. Cahalan said: "We honor Donald Gibson for the exemplary level of professionalism and experience he brings to the position of Treasurer of the CMH Board. Top quality health care calls for the constant diligence of our Board of Trustees. Few roles are as demanding as Treasurer. Don has served with true distinction."
The Hospital Ball, titled Sunset on the River, is a tribute to the natural beauty that has inspired artists and drawn countless thousands to live and work in the Hudson Valley.
"We live in the midst of a treasured, vibrant landscape. And we know health care services from CMH are as integral to our lives as the sustaining character of our natural environment," Matheney said.
The Ball will also feature an auction to benefit CMH Women's Health Services. Bidders will support the acquisition of lifesaving 3-D mammography technology that will enable advanced and earlier detection of cancers. Ball attendees, and those unable to attend the Ball, can pre-bid on auction items by contacting Gina Orlando at 518-828-8239 or at rorlando@cmh-net.org .
This year's Hospital Ball is hosted by the Bank of Greene County and presented by North American Partners in Anesthesia, with major sponsors: Community Care Physicians, John B. Fraser and Nancy J. Kyle, Mid-Hudson Cable, USI Insurance Services, PMA Companies and David Forer.
More than 75 individuals and businesses are sponsors of the 2018 Ball.